Miss Tanya / Mrs Tanya Cook (Principal)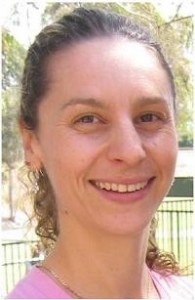 Completed a Bachelor of Arts in Dance (UWS) 1992
RAD Registered Teacher (completed 1997).
Tanya has been involved in the dance industry for over 40+ years, in that time studying and teaching Classical Ballet, Jazz, Tap and Contemporary dancing. Tanya has performed and competed in various dance eisteddfods, school spectaculars and ceremonies at sporting events including the 2000 Olympic Games.
Tanya was a student with Kim and Sandra Griffin in Sydney (1978 – 1983) then moved to Newcastle where she extensively studied Classical Ballet at Newcastle High School as well as Tap, Jazz and RAD Classical Ballet with Dianne Talbot and Margo Kerr from 1984 to 1988.
In 1989 Tanya went to University (UWS) to study dance, at which time Classical Ballet and Contemporary dance were the main focus, along with safe dance practice, anatomy and notation etc. In 1992 Tanya graduated from University.
In July 1994 Tanya Brooks Dance Academy opened it doors. Today we proudly have over 150 students attending dance lessons each week.
Miss Tanya was married to Alistair in July 2005 at Lilianfels in the Blue Mountains. Professionally she is still known as Miss Tanya Brooks although her married name is now Mrs Tanya Cook. Tanya and Alistair have two beautiful children, Sofia aged 11yrs and Samuel aged 9yrs.
Miss Tanya teaches classes at TBDA on Monday, Wednesday and Saturday afternoons.
Miss Thea (Ballet Teacher)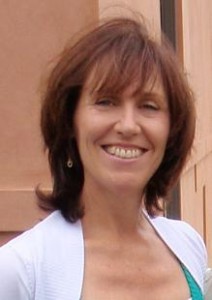 Thea was born and raised in Australia, she did her ballet training with Hallidays in Sydney from a young age. Thea then moved to Athens when she was 18yrs old where she began her training with Leonidas de Pian (a student of Olga Probajenska and Serge Lifar, dancer with American Ballet Theatre), Giannis Metsis (dancer with Ballet Rambert) and Gesh (Kirov trained dancer).
Thea has over 15+ years experince dancing with Athens State Ballet, she had leading and soloist roles in Pas de Quatre, Sleeping Beauty, Don Quixote. She was the "White Swan" in the pas de deux from Swan Lake, Desdemona in Othello and has danced in many various contemporary and classical ballets. Thea also danced with the Experimental Ballet of Athens and Chorotheatro Nafsika.
Thea is a RAD Registered Teacher and achieved a Distinction with her Teaching Diploma, Thea also has her Advanced level Certificate. For the past 13 years Thea has been regularly teaching all RAD grades Pre-Primary to Grade 8, Vocational and Open classes and is up to date with all of the "new" and "old" RAD syllabus work.
Miss Thea teaches ballet classes at TBDA on Tuesday and Thursday afternoons and Saturday mornings
Miss Ruth (Ballet Teacher)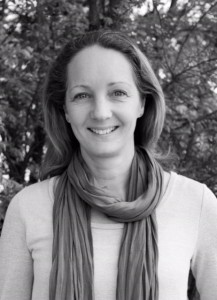 Originally from the UK, Ruth trained at The Northern Ballet School gaining RAD and ISTD teaching qualifications. She taught in Jersey, Norway and America before spending ten years in London, as Head of Ballet at Thomas' London Day schools.
Ruth moved to Sydney in 2010 to study at Moore College and taught at TBDA from 2011 until 2015 and then again from 2017.
Miss Ruth will teach classes on Thursday evenings at TBDA in 2019.
Miss Kirsty C (Ballet and Contemporary Teacher)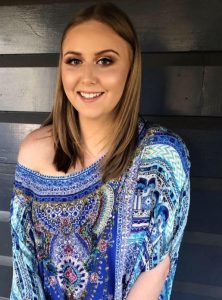 Kirsty began her dance training early at the age of 3, her training includes Ballet, Jazz, Contemporary, Tap, Musical Theatre, Hip Hop and Acrobatics. She completed exams in both RAD Ballet and CSTD Jazz, Tap and Contemporary. Kirsty has always had a strong passion for dance and over the past few years she has made the transition to teaching and passing her knowledge onto the next generation. She completed her Teaching Diploma in Modern Jazz (including Contemporary and Lyrical) through the C.S.T.D and is currently attending Ev & Bow Full-time training working towards the completion of her Cert IV in Dance to further her own skills and technique. In addition to her love for dancing Kirsty has completed a Bachelor of Exercise and Sports Science from the University of Queensland which continues to contribute her knowledge of movement and dancing techniques. Kirsty has had many years of teaching and choreographing experience in Queensland and is excited to inspire and encourage her new students in NSW.
Miss Kirsty will be joining the TBDA teaching staff in Term 2 and will be teaching classes at TBDA on Tuesday and Wednesday evenings.
Miss Kirsty B (Hip Hop Teacher)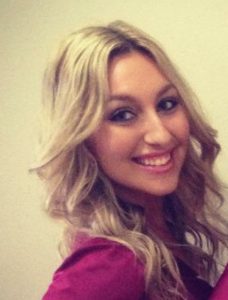 Kirsty began her dance training at age 2 in Ballet, Tap and Jazz.
Kirsty has undertaken examinations in Ballet, Jazz and Tap with the British Ballet Organisation and has completed her Level 4 Diploma in Dance Teaching majoring in Classical Ballet.
In 2014, Kirsty moved to London, England to pursue her dance career where she worked for various entertainers throughout the UK. Since returning to Sydney, she has continued to teach students all around New South Wales both in primary schools and dance studios.
Miss Kirsty will teach Hip Hop and Hip Hop Crew on Mondays.
Miss Naomi (Jazz Teacher)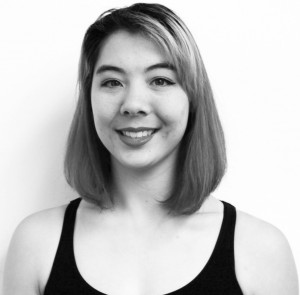 Naomi began training at age 5 in Jazz, Ballet and Tap. She was introduced to Contemporary at age 10, and continued her training through her school career and into her tertiary education. She received a Band 5 in HSC Dance and completed her Bachelor of Dance Performance at the Academy of Music and Performing Arts in 2016.
Naomi found her passion in choreography, entering the FORM Dance Sharp + Short Dance Festival in 2012, where she received a secondment to work with Sydney based choreographers The Dance Makers Collective, 2013 and 2016 where she was awarded "Best Solo Choreography" and also received a secondment to work with Sydney dance collective Flat line.
Miss Naomi will be teaching Invitation Contemporary on Tuesdays and both Jazz classes on Wednesdays.
Miss Courtney (Junior and Intermediate Contemporary Teacher)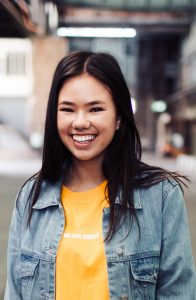 Courtney has been attending Tanya Brooks Dance Academy for the last 15 years. She began student teaching at TBDA in 2016, and in 2018 she began regularly teaching contemporary classes. She is currently in the process of obtaining her Royal Academy of Dance accreditation whilst completing a Bachelor of Arts majoring in Dance and Performance at Macquarie University. She has taught numerous contemporary workshops within the university. Courtney has been a member of the Hip Hop Crew competition group since she was 12. She has taught dance in primary schools and has been involved in professional, creative dance projects over the last two years. Miss Courtney teaches Junior Hip Hop and Intermediate Hip Hop on Monday afternoons as well as Intermediate Contemporary on Thursdays and Junior Contemporary on Saturday afternoons in 2019.
Miss Lucinda (Ballet and Contemporary Teacher)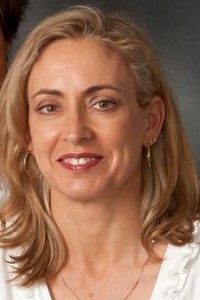 Lucinda has over 30+ years of teaching experience. She has danced with Ruth Galene at Red Opal Dance and Ann D'Hau in Freelance Dance Company. Lucinda's teaching experience includes Dance Lecturing at HSC Level McDonald College, SGECGS Redlands, Tertiary Level at Australian College of Physical Education (BA Dance Course). Lucinda has a Teaching Certificate from the Sydney Dance Development Centre, a Bachelor of Arts, Performing Arts, Dance from S.A.C.A.E. and a Master of Arts, Choreography from U.W.S.
Lucinda was the principal of her own ballet school "Dance Moves" for 11 years which she sadly had to close in 1998 after the birth of her 3rd and 4th children (twin boys).
Miss Lucinda is currently taking a break from teaching for 2019 due to health reasons, and is planning to return in 2020.